SINGLES PORTAL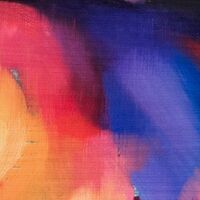 Welcome to the singles portal! Here is links to all Lorde singles, with brief information about each one. I hope you find what you're looking for!
Royals is the debut single released by Lorde from her debut EP, The Love Club, and was also included on Pure Heroine. It was critically acclaimed and delved her into the world of fame, earning her two Grammy's.
<center>"Tennis Court" is the second single from New Zealand singer Lorde. It was released as a single four days after "Royals" and was included on the album Pure Heroine and the EP Tennis Court EP.
"Team" is the third single released by New Zealand singer Lorde. It was released as a single on September 13th and later a music video was uploaded to Lorde's VEVO account.
"Glory and Gore" is the fourth single from Lorde's debut studio album Pure Heroine. Unlike the other singles, it was never followed with a music video.
"Yellow Flicker Beat" is a stand alone single from New Zealand singer Lorde for the Hunger Games: Mockingjay Part 1 soundtrack. The song was featured at the ending of the movie during the credits.
"Magnets feat. Lorde" is a song by the electronic duo Disclosure featuring Lorde. It was released to good reviews on September 25, 2015.
"Green Light" is the sixth single by New Zealand singer Lorde. It is the lead single for her sophomore album Melodrama. It was released after a hiatus of over three years.
"Perfect Places"is the second single from Lorde's sophomore album, Melodrama.
Ad blocker interference detected!
Wikia is a free-to-use site that makes money from advertising. We have a modified experience for viewers using ad blockers

Wikia is not accessible if you've made further modifications. Remove the custom ad blocker rule(s) and the page will load as expected.