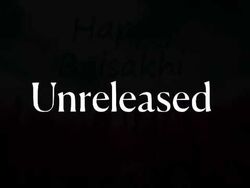 Lorde Discography
| | | |
| --- | --- | --- |
| (2017) | (Unknown) | |
From Third Studio Album
L3 is an untitled third album by New Zealand singer Lorde.
Background
Lorde has not started production for her third album yet, but when asked if she was thinking about it, Lorde said "yeah". Soon after, a Twitter account pointed out all the references to dancing on "Melodrama", saying:
"on the light-up floor, with the truth, with all the heartache, with us , w our shoes off, to it, in my storm, in the living room, for me
i'm alright".
Lorde responded saying "Wow LOL I didn't realise it was at this level..Needless to say next record will move firmly away from dancing & explore new worlds :-) But right now I literally live to dance & I'm so proud to have written my thesis on it this time—it's religion/therapy/purgatory/heaven.".
[1]
A few weeks later, she commented on a possible third album, saying it could take any amount of time, from four years to ten years.
[2]
In late 2017, Lorde said she wishes to produce and write an album by herself with no help within the next five years.
References